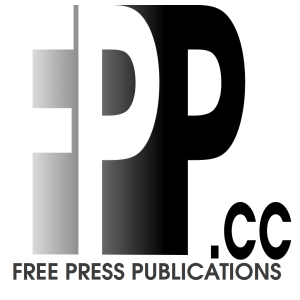 CONTACT: Darryl W. Perry, Owner/Managing Editor
Phone:                    NEWS RELEASE
Email: editor@fpp.cc                   FOR IMMEDIATE RELEASE
Web: FPP.cc
Announcing the publication of Anarchy in New England
Free Press Publications is pleased to announce the publication of its newest original work: Anarchy in New England by Joe Jarvis.
Anarchy in New England looks at the stateless society that exists in the year 2115, nearly a century after a worldwide economic and societal collapse. Jarvis says, "I have created the world I know is possible to achieve. It is not a pipe dream to think that the world will someday be free from tyranny. We are capable of forming a society where peace is the standard, and equality is realized."
Jarvis has spent the last few years trying to showcase "the negative implications of a philosophy built on the idea that force is okay as long as the goals are noble." But says his cries seemed to fall on deaf ears. Enter his first novel. "A fictional story offers a clean slate. It allows the demonstration of ideas and examination of philosophy. As an author, I have created a simulation of what might happen in the absence of government," he says.
Sam Adams famously said, "It does not take a majority to prevail… but rather an irate, tireless minority, keen on setting brushfires of freedom in the minds of men." Having been invigorated by the activists drawn to New Hampshire, Joe Jarvis aims to set a brushfire of freedom in the minds of men.
Anarchy in New England by Joe Jarvis, published by Free Press Publications will be available May 12, 2015. Anarchy in New England will be available from Amazon.com, all major book stores, and directly from Free Press Publications. A limited number of complimentary copies will be made available to the press for review. Joe Jarvis will be available for interviews to discuss his book, and can be contacted directly via his websiteJoeJarvis.me/Contact-Joe-Jarvis.
###
Free Press Publications is an independent alternative media and publishig company, founded in June 2009, with the mission of "ensuring a FREE PRESS for the FREEDOM MOVEMENT" and is committed to spreading the message of peace, freedom, love and liberty. FPP also gives new authors an avenue for publishing freedom oriented material.