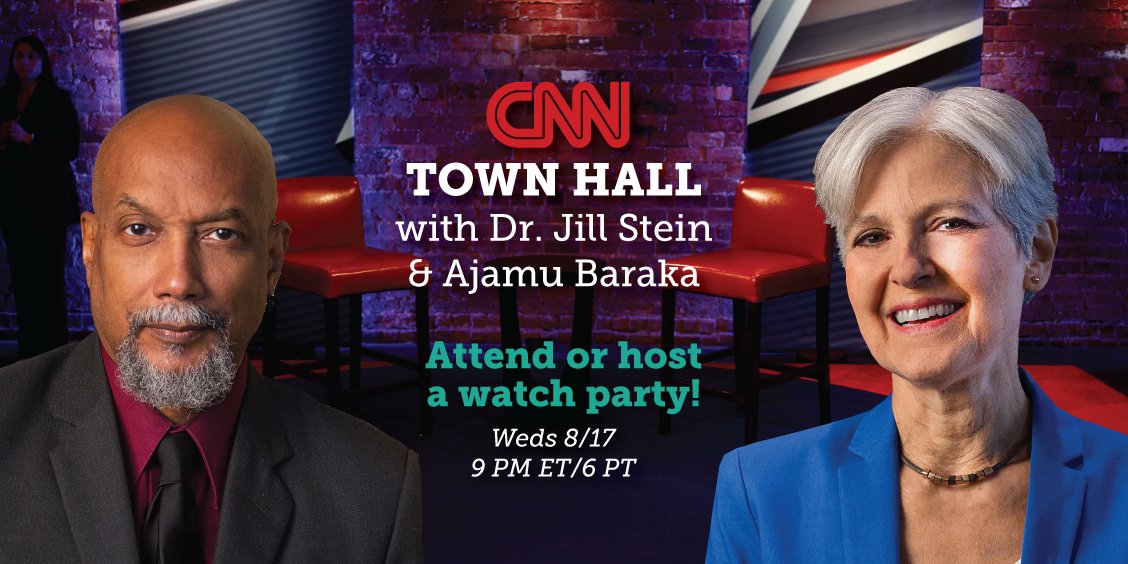 On Wednesday, August 17th, CNN will host a town hall meeting at 9pm Eastern Time with Jill Stein and her VP nominee, Ajamu Baraka.
This event marks an important point in the campaign as Jill is getting a chance to share her message in a national event in prime time! Supporters will be hosting watch parties around the country.
This will help our state coordinators to assist you, if needed, in finding or hosting an event. It also allows you to indicate to our state volunteer coordinators if you are generally willing to help organize in your county or town.
If you simply want to attend, you can find where events are being held on our Grassroots Events page as well as the list on the national Facebook event page.